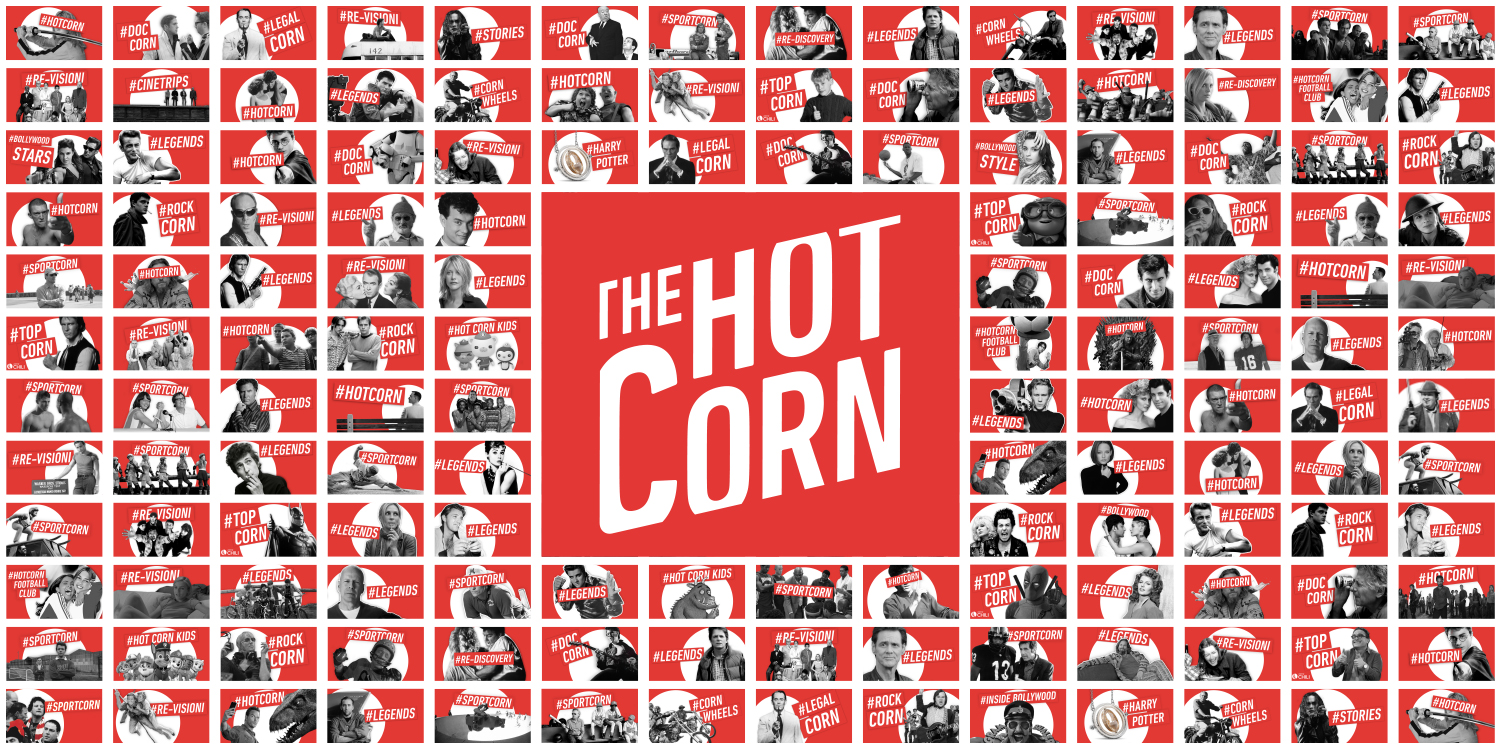 CINEMA AS YOU NEVER READ IT
is a digital magazine about movies and TV series. It mixes up the past and the present of cinematic world letting new phenomena coexist together with pop culture. It stands as one of the most reliable direct lines to actors and directors at festivals around the world.
Cinema, TV series, interviews, behind-the-scenes, exclusive interviews and trends, suspended between streaming and theaters.
Edited by Andrea Morandi, Hot Corn is based in Milan and has more than 20 reporters from Rome, Los Angeles, London and New York, which highlights the international aim of the magazine, also available in English (hotcorn.com/en).
Hot Corn features advertising space managed by CHILI MEDIA.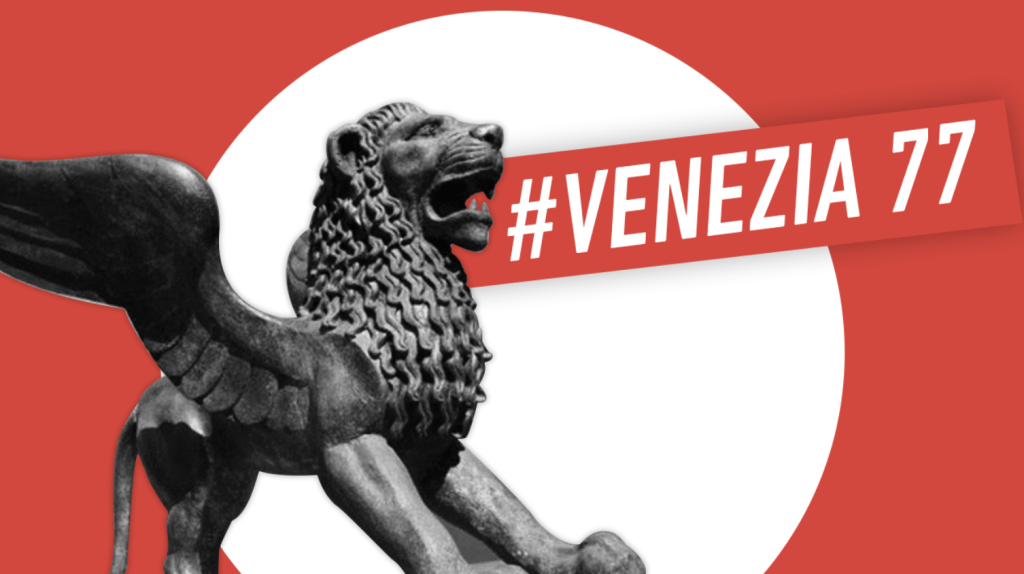 EVENTS
Hot Corn takes part in the biggest events, in particular during Italian and international film festivals: from the Croisette in Cannes to Venice Film Festival, from Rome Film Festival to Turin Film Festival, may video interviews, in-depth features and content reviews are held thanks to HOT CORN reporters from all over the world.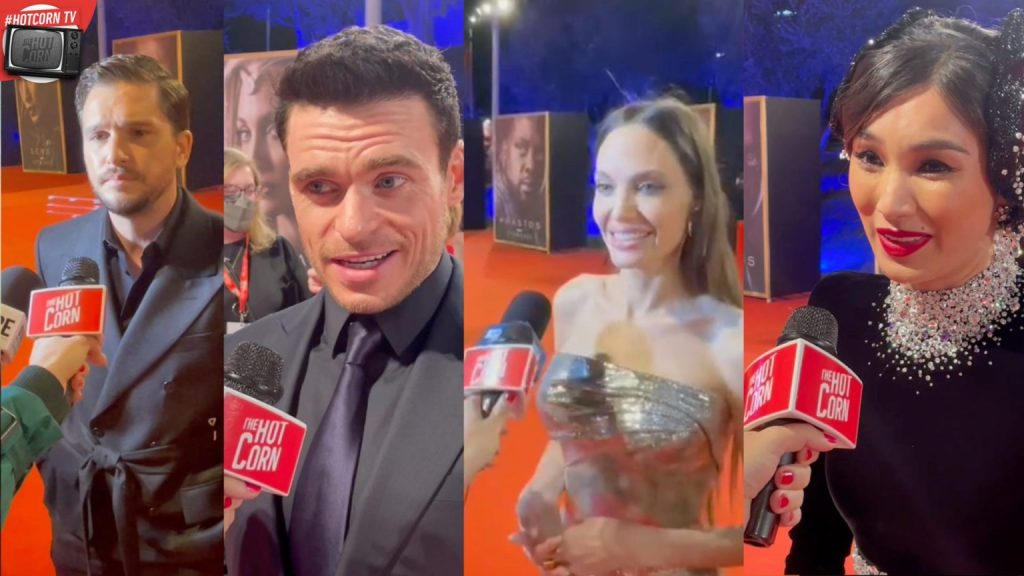 INTERVIEWS
From Matthew McConaughey to Monica Bellucci, from Giuseppe Tornatore to Chloé Zhao via Anya Taylor-Joy, the D'Innocenzo brothers and Angelina Jolie: on Hot Corn the reader will find interviews with the most coveted names of entertainment and cinema held between red carpets, editorial meetings, festivals and movie sets.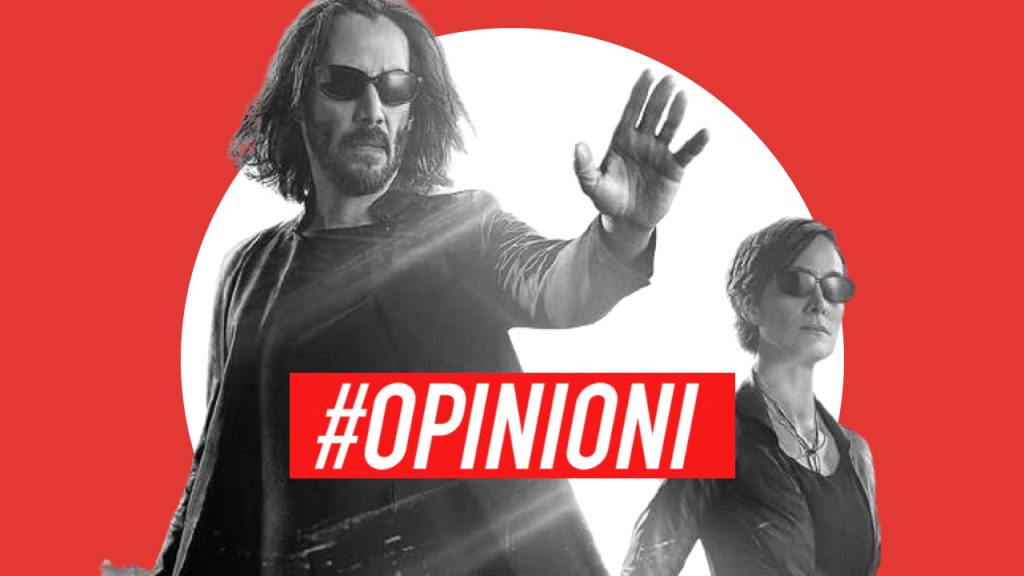 CINEMA
Premieres' reviews, exclusive clips, trends, podcasts, stories, behind-the-scenes: on Hot Corn the language of cinema is translated into a multi-faceted way and talks about the hotly anticipated releases, yesterday's cults, content for kids and gems to be rediscovered.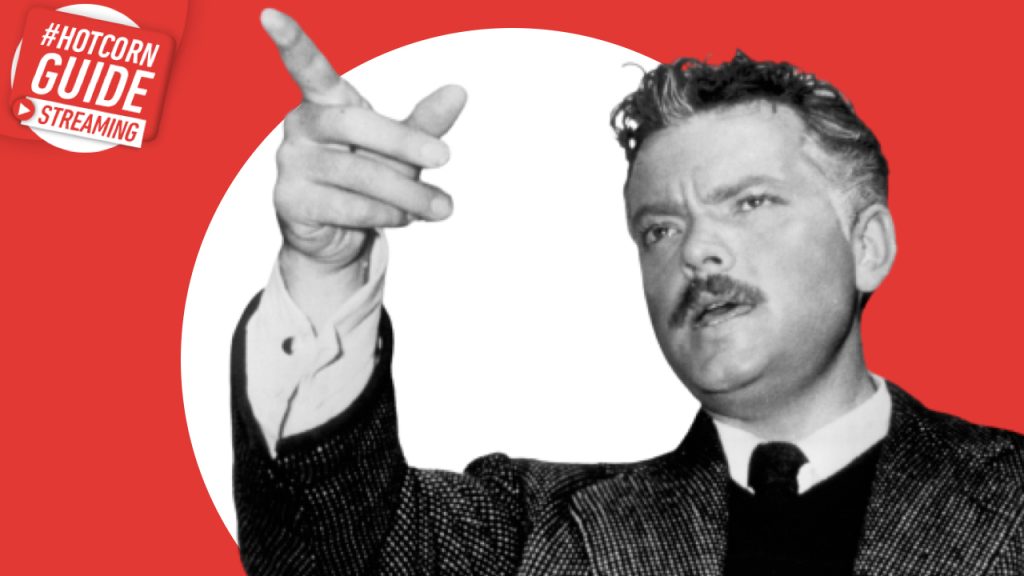 STREAMING
Hot Corn includes all the best of digital movies and TV series among guides, columns and reviews that help readers surf CHILI library thanks to a series of articles designed to catch up on and (re)watch yesterday's movies or discover tomorrow's classics.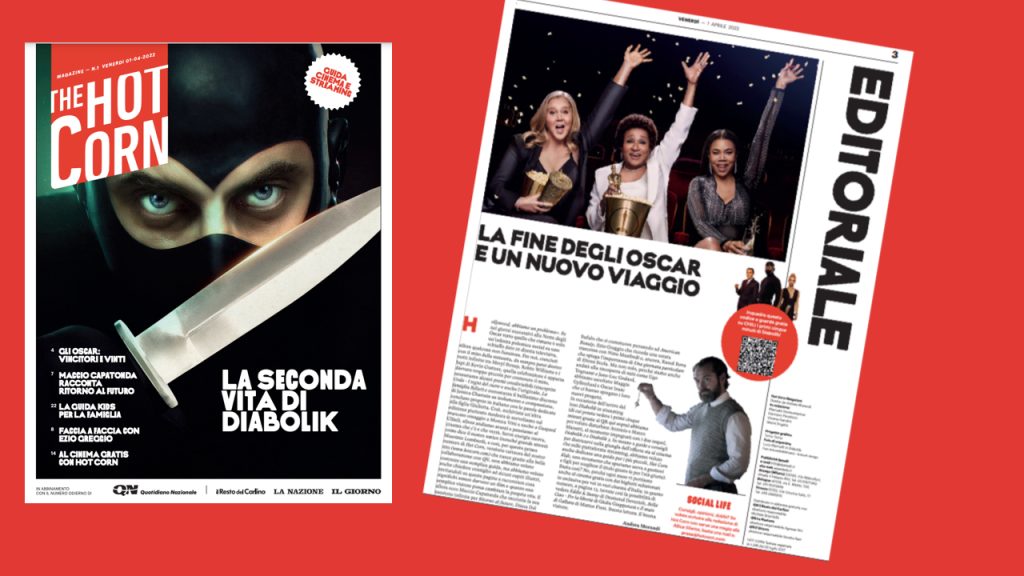 MAGAZINE
Hot Corn is more than just a website: it is also a 130-thousand-copy print magazine available every month with QN newspapers – Il Giorno, Il Resto del Carlino and La Nazione – with a monthly guide to theatrical and streaming releases.
But that's not enaugh: HOT CORN also pays attention to kid's interests with exclusive interviews and tips.
THE HOT CORN MAGAZINE