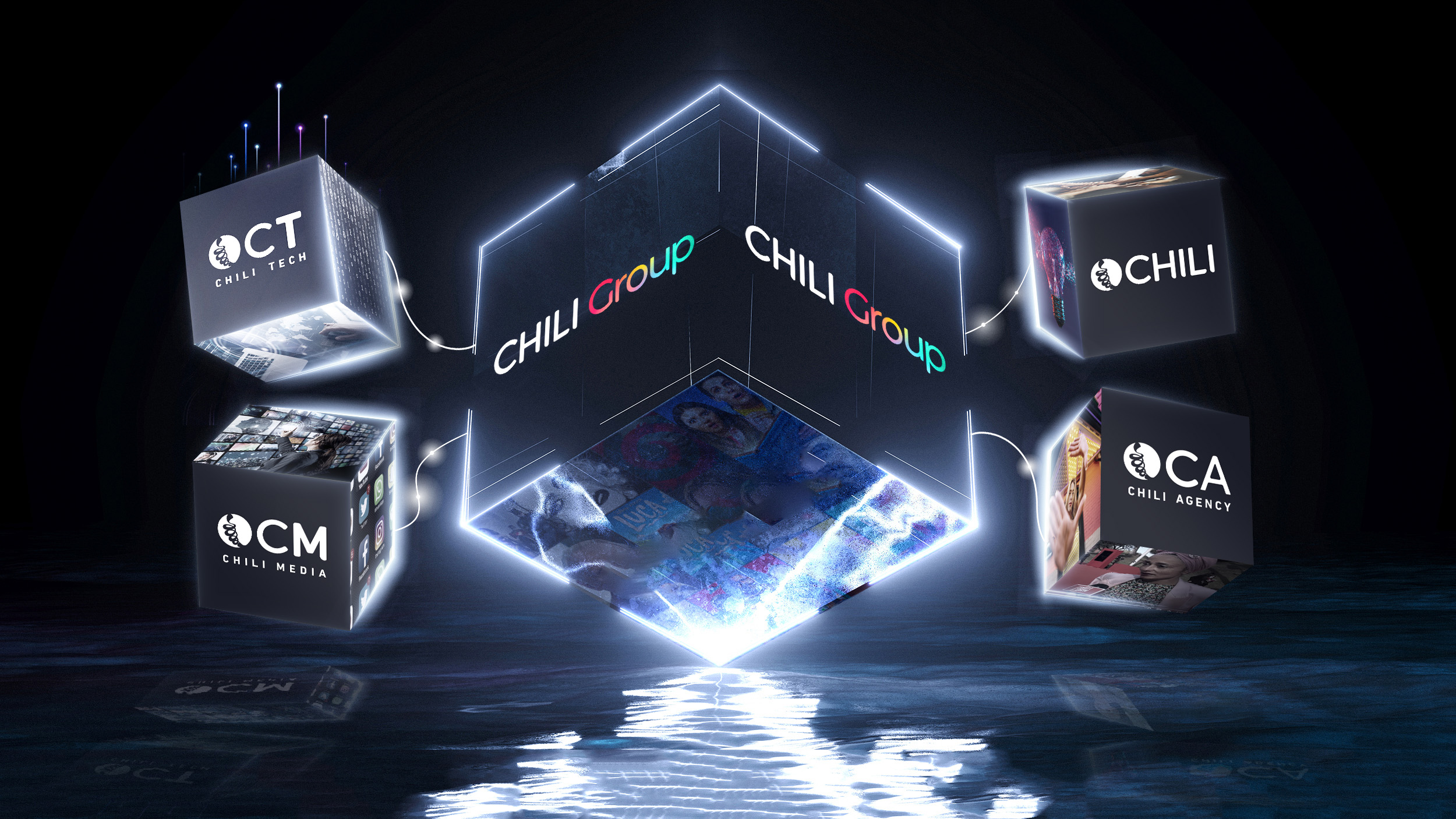 OUR HISTORY
2012
CHILI was founded in June 2012 by Giorgio Tacchia and Stefano Parisi with the aim to quickly become the main OTT player in Italy adopting the transactional model (TVOD) for movies and TV Series on demand.
2014
Due to its success, since 2014 CHILI extended the scope of distribution to Austria, Poland, Germany, and England reaching 5 million registered users by 2021.
The company's shareholders also include American studios: Warner Bros, Disney (through the investment made by 20th CenturyFox), Sony Pictures, Paramount Pictures, and Viacom.
2018
Since 2018, CHILI has upgraded its service by releasing the first and only entertainment marketplace: a holistic experience in an environment where streaming in the highest quality up to 8KHDR, merchandise, DVD and Blu-ray, and news coexist giving users a one-stop destination to enjoy their favorite content.
2020
Since October 2020, CHILI made a commercial boost introducing the AVOD (Advertising Video On Demand) feature offering free movies with advertisements.
In December 2020, thanks to its technical and commercial expertise, CHILI was appointed Industrial Partner for the creation of a Joint Venture with Cassa Depositi e Prestiti and the support of MiBACT to develop and manage an OTT platform aimed at spreading Italian culture around the world.
2021
In 2021, ITsART OTT is launched.
CHILI Group is set up, including its five units: CHILI, CHILI TECH, CHILI AGENCY, CHILI MEDIA and HOT CORN. In December 2021, CHILI and TTT signed an agreement for a multi-year strategic partnership.
2022
CHILI is proud to partner with Coinbar. As of June 15, 2022, CHILI commits to accept cryptocurrency payments, both from users and from companies willing to buy advertising space.
CHILI is the first streaming platform in Europe to accept crypto payments from users.
THE ORIGINS
CHILI Founder and CEO, Giorgio Tacchia was one of the first managers to join Fastweb in 2000, during the listing phase on the stock exchange.
After early professional experiences at Deloitte, Unilever, and Disney, in thirteen years at Fastweb he held different main roles and responsibilities until becoming Head of Business Plan & M&A and then Head of Media and TV.
In 2010, after meeting in Palo Alto the founders of the start-ups that would later become the main OTT platforms in the world, he decided to develop a company and its related business model in Europe, persuaded that there was enaugh market space to stand out as an innovative and complementary player to subscription platforms.
Thus in 2012 CHILI, the first Italian OTT platform, was born with the aim to be innovative, easy to access, barrier-free, and subscription-free.